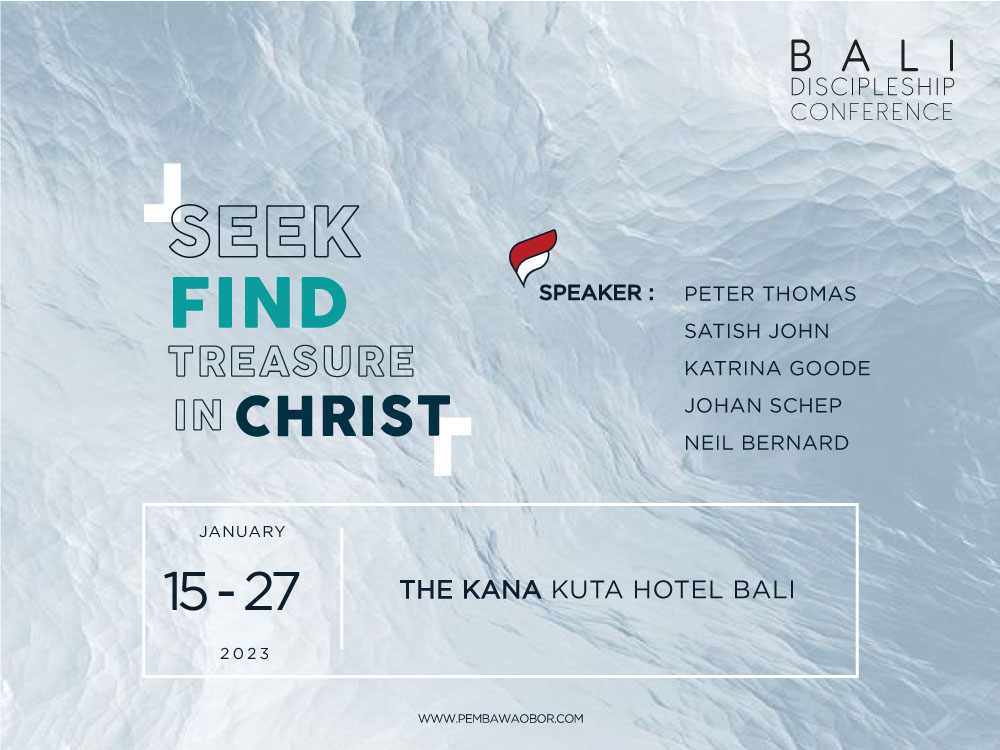 What is BDC?
Bali Discipleship Conference (BDC) is a vocational Bible school. The purpose is to equip men and women who long to know the Lord Jesus Christ more deeply to experience the life of Jesus in their lives that will make their lives meaningful and full of hope.
For many years Torchbearers Indonesia serves and equips men and women from various ethnic groups from The West to The East of Indonesia. Now we have opportunity and are called to serve and equip men and women from all over the world. We have chosen the right place to hold our international ministry in Bali Island.
Bali Discipleship Conference (BDC) will provide foundational teaching to equip men and women to live, with integrity and vitality, the authentic Christian life that "turned the world upside down" in the first century!
Bali Discipleship Conference (BDC) is held in a very famous location in Bali, namely Kuta. There will be opportunities to walk around Kuta Beach and other destinations in the afternoon while you join Bali Discipleship Conference.
If you join BDC for two or three weeks, we can help you to arrange an exciting trip* to places of interest on Saturdays. You are also free to do recreation by yourself.
*trip arrangements are optional and not included in the fees
Topics
Date
Bali Discipleship Conference (BDC) will be held from Sunday, 15 January to Friday, 27 January 2023.
| | |
| --- | --- |
| Period | Date |
| 12 nights | 15 – 27 January |
The minimum number of participants for BDC 2023 to be held as scheduled is 10 participants.
If the minimum number of participants is not met until 20 November 2022, we will reschedule BDC 2023 to a latter date. Do not worry, you will not be charged until we confirm that BDC 2023 will go as scheduled.
Click here for pricing information.
Venue
The Kana Kuta Hotel, Bali, is a family-friendly accommodation with a genuinely personal touch. This hidden treasure is located in a quiet corner of Kuta. The hotel provides an international standard of hospitality, contemporary architecture, comfortable accommodation, and quality facilities. These include restaurant, swimming pool, gym, open-air terraces, and communal lounges.
3.2 km to Ngurah Rai International Airport

1.8 km to Beachwalk Shopping Center Kuta
Teachers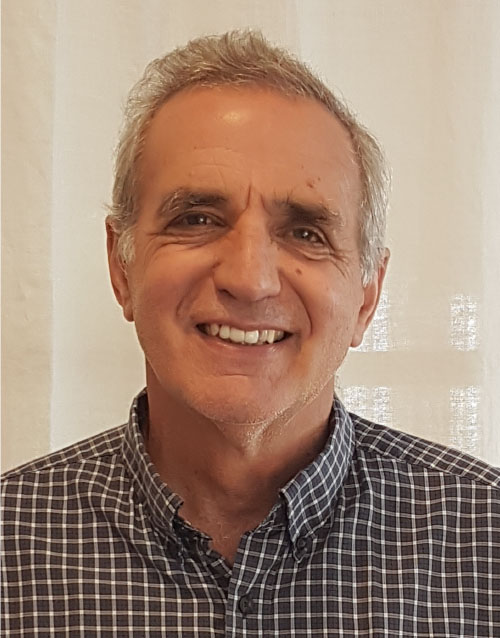 Peter Thomas
Having grown up at Capernwray Hall, England, Peter trained as a school teacher and taught in North Wales before joining staff at Capernwray Hall, and then not long after joined staff with Capernwray in New Zealand and Australia as National Director and Principal. As well as his education degree, he has a Bachelor of Divinity and a Master of Theological study degree. His passion is teaching the timeless truths of Christ's life through the Word of God and relating that teaching to the everyday world.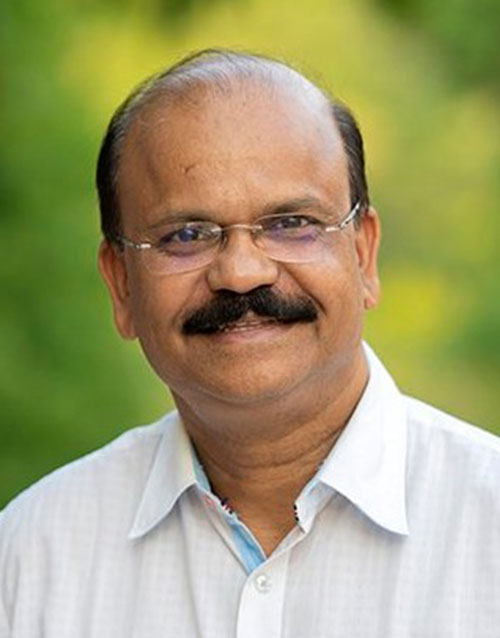 Satish John
Dr. Satish John is an international bible teacher and conference speaker. He lives in India with his wife Avi. Dr. John is the national director of Torchbearers India and the founder and director of Himalayan Torchbearers. He also serves as the Chairman of the executive council of Torchbearers international besides being the assistant international general director and Asia Pacific coordinator.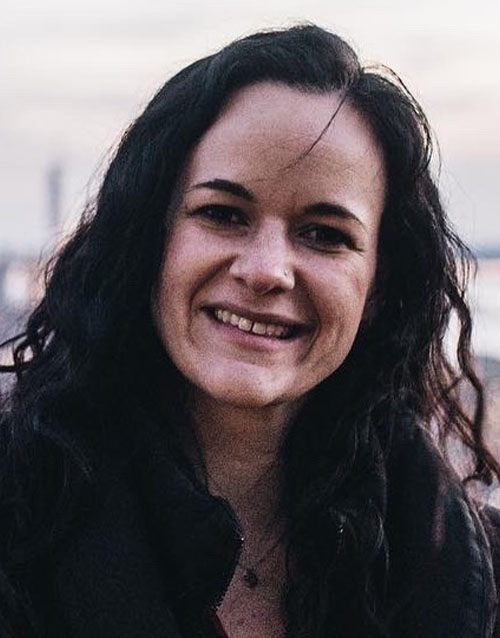 Katrina Goode
Previously serving as Coordinator and Pastoral Dean at Capernwray Australia. She has served as a staff there for 6 years, discipling, leading, and teaching at the Bible school and throughout various programs nationally and internationally.
Katrina is originally from Tennessee, in the States, where she grew up in the mountains on a farm. She's a social worker and has served in various ministries and leadership roles for 15 years. She loves her time with family and friends, traveling the world, and any form of adventure. Her desire is for people to grasp God's purpose in their lives through a relationship with Jesus, and to experience the transformation and depths of who they are in Him. She is passionate about sharing the life of Christ and bolstering people's confidence to make Him known!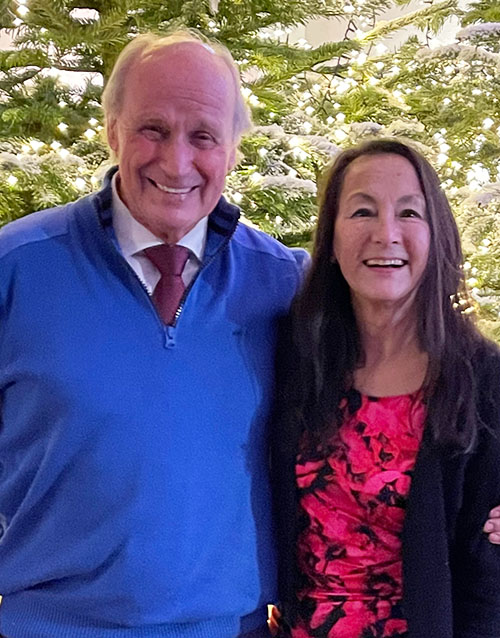 Johan Schep
Johan grew up on a farm and come from a family of nine children. During his youth he worked with his father but at the age of 21 he left for Israel. It was there that he started to read the Bible. His mother had put his small Bible in his backpack. It was through Galatians 5:1 that he gave his life to the Lord Jesus. The following 33 years he served in Israel distributing Bibles and ministering in the desert. At the age of 50 he married Linda who was born in Java, Indonesia and they have been happily married for 16 years. It is a joy for them to come and serve with you.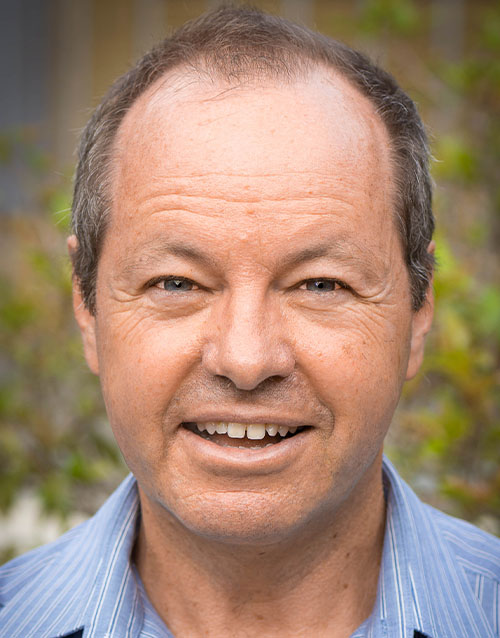 Neil Bernard
Neil is a Baptist Pastor in Queensland, Australia. He became a Christian at 15 and was greatly impacted by Major Ian Thomas' book "The Saving Life of Christ." Neil has had a long association with the Torchbearers' ministry first as a student, as a guest lecturer and then as Principal of the Australian Torchbearer Bible School, 2002 – 2012. In 2012 he returned to Brisbane to take up the position of New Testament lecturer at the QLD Baptist College and remained there for 5 years. Now he has 4 part-time roles. Neil lectures to ethnic Pastors on Saturdays, preaches every Sunday in various Baptist churches, preaches every second Wednesday at Bridgeman Baptist as well as teaching at the Australian Torchbearers Bible School. Neil also speaks at Keswick Conventions and has lectured in the Torchbearer Centres in New Zealand and the Philippines.
Pricing
Get early bird prices if you enroll before 30 November 2022!
To see detailed dates for each option, please click here.
| Enrollment period | Price |
| --- | --- |
| 1 -31 October 2022 | USD 573 |
| 1 – 20 November 2022 | USD 583 |
Prices include:
Accomodation at The Kana Hotel Bali
Tuition fee
Meals
Information:
You will not be charged directly after registration. We will send you a payment link starting from 25 November 2022.
You will be charged in United States Dollar (USD). Prices may slightly vary depending to the exchange rate of the issuing bank of your credit card.
Times shown above are in Jakarta Time (UTC +7)
Visa
Visitors from most countries do not have to apply for visa before traveling to Indonesia. If required, you can apply for Visa on Arrival (VOA) upon arriving at the airport in Indonesia. For more information, click the link below.